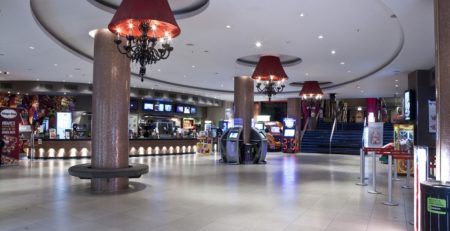 Thessaloniki, Greece 2000 m2 BLACK DIAMOND flamed 2600 m2 PEARL WHITE flamed 300 m2 VRATSA honed 550 m2 NESTOS WHITE honed 250 m2 NERO ASOLUTO...
«1982. This is the year that our passion for natural stones began. Since then, our company follows a dynamic and continuous development in the field of natural stones, aiming to meet the requirements of the market and its customers. The company operates two factories and an exhibition space, occupying a total area of 30,000 m2 with a covered section of 6,000m2-main and secondary production lines- fully equipped with complete high-tech machinery processing systems.
Our company also deals with the quarry, with two quarries in the northern part of Greece. We produce an exclusive gray marble, The Assinis Gray and the gray mulitcolor brother The Onicciato gray Red.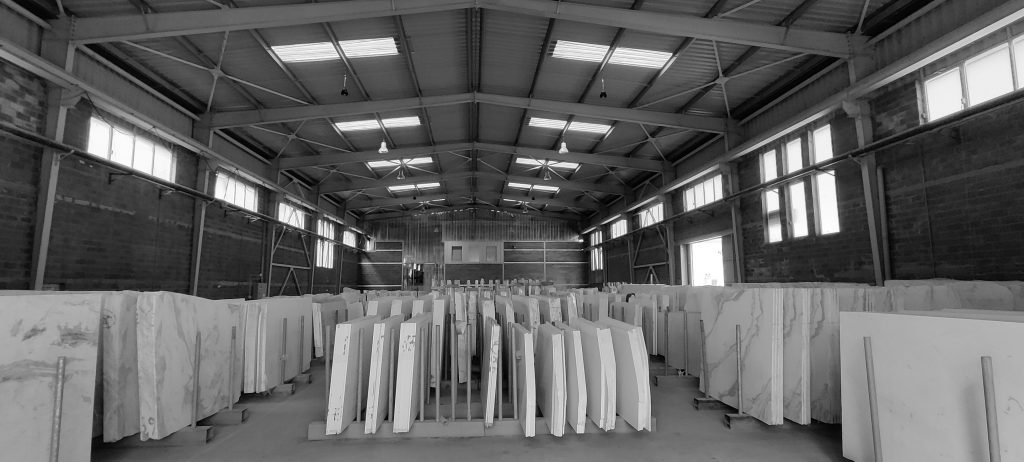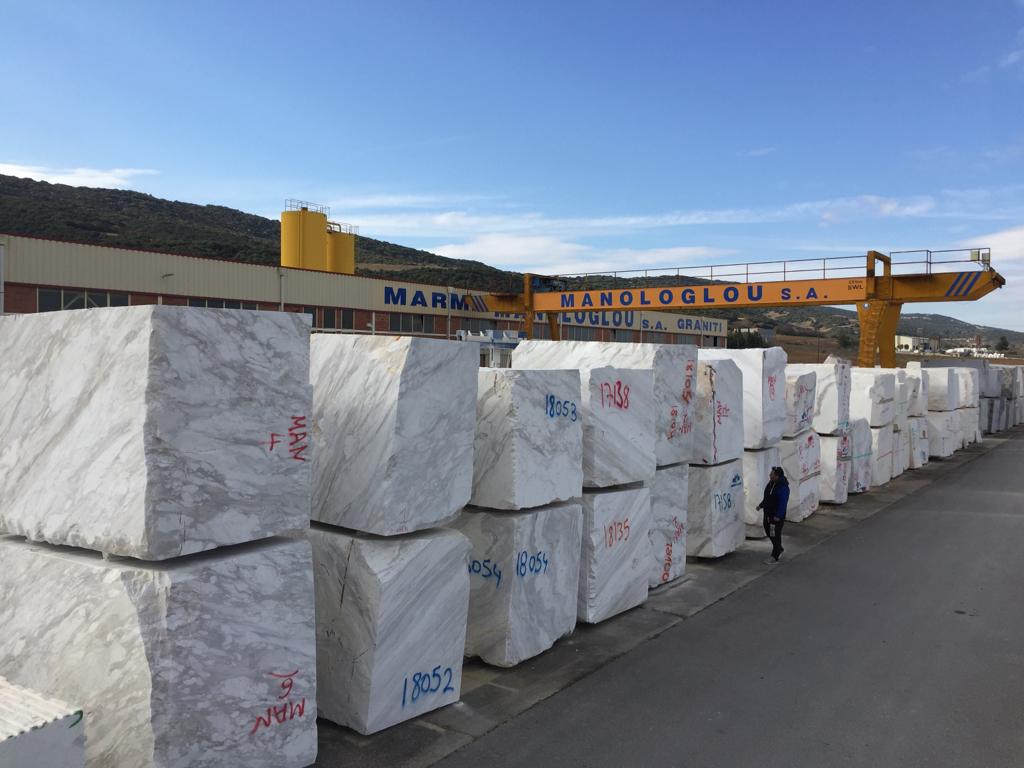 The volume processing unit (slit) and the main production line, which operate with the most modern Italian and Greek marble processing machines, are located in a privately owned covered area of 3,000 sq.m. on a plot of 25 acres in Kavalari, Lagada, Thessaloniki. A secondary production line of the company is located at the 7th km of Thessaloniki - Lagada road, in a privately owned space with a total area of 2,800 sq.m. on a plot of land of 4 acres. The Galleria di Marmi has been operating since August 2007, an exhibition of our products in eastern Thessaloniki, 71 Marinou Antipa, Pylaia.
The secret is revealed after studies show that, despite the fact that the temple of the Parthenon at the Acropolis has not even foundation has triple earthquake-proofing
STONE EXPO UKRAINE Odessa (Ukraine) 30.10 - 02.11 2014 International Exhibition. Samples of Natural Stone, Technologies and Equipment for Stone...
Custom Marbles For Your Next Project