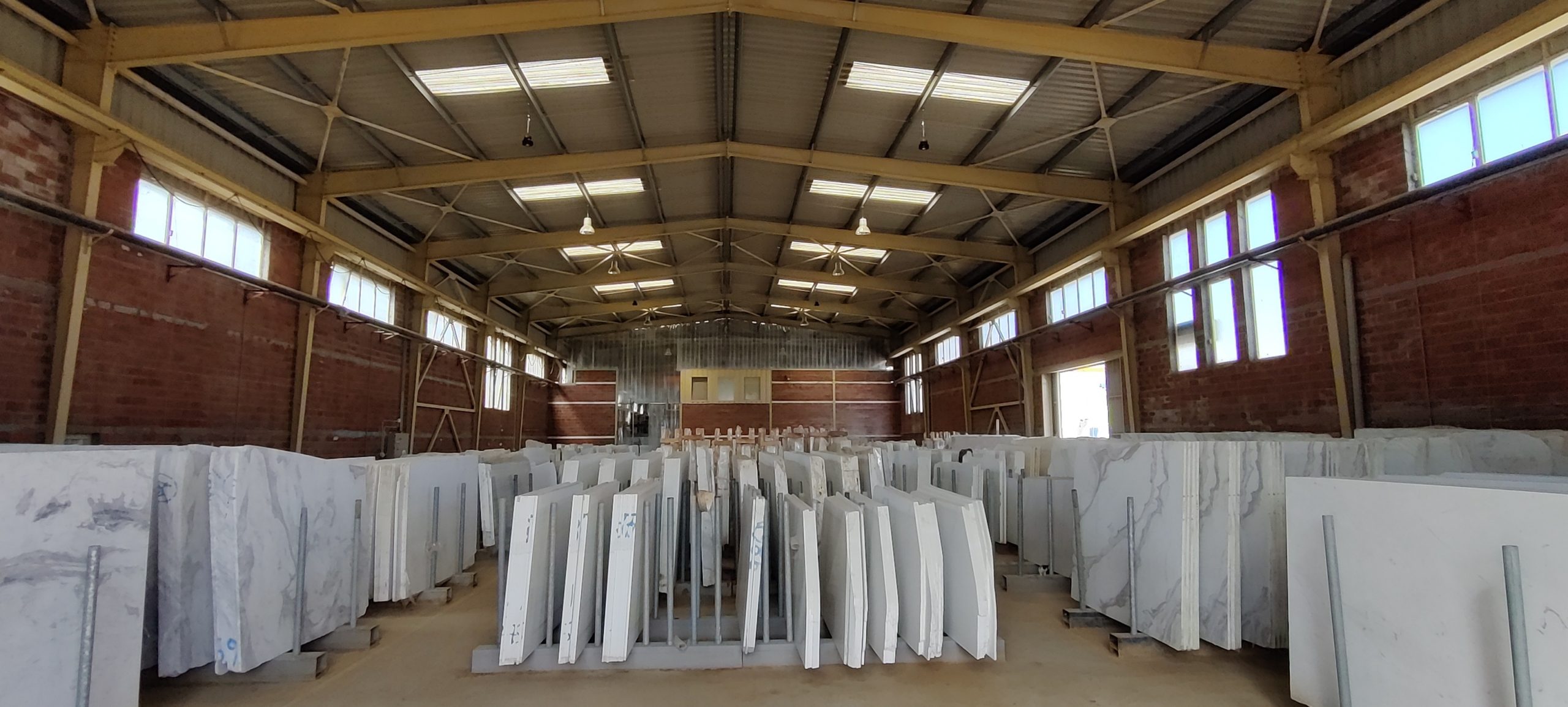 The volume processing unit (slit) and the main production line, which operate with the most modern Italian and Greek marble processing machines, are located in a privately owned covered area of ​​3,000 sq.m. on a plot of 25 acres in Kavalari Lagada, Thessaloniki.

A secondary production line of the company is located at the 7th km of Thessaloniki - Lagada road, in a privately owned space with a total area of ​​2,800 sq.m. on a plot of land of 4 acres.

The Galleria di Marmi has been operating since August 2007, an exhibition of our products in eastern Thessaloniki, 71 Marinou Antipa, Pylaia.